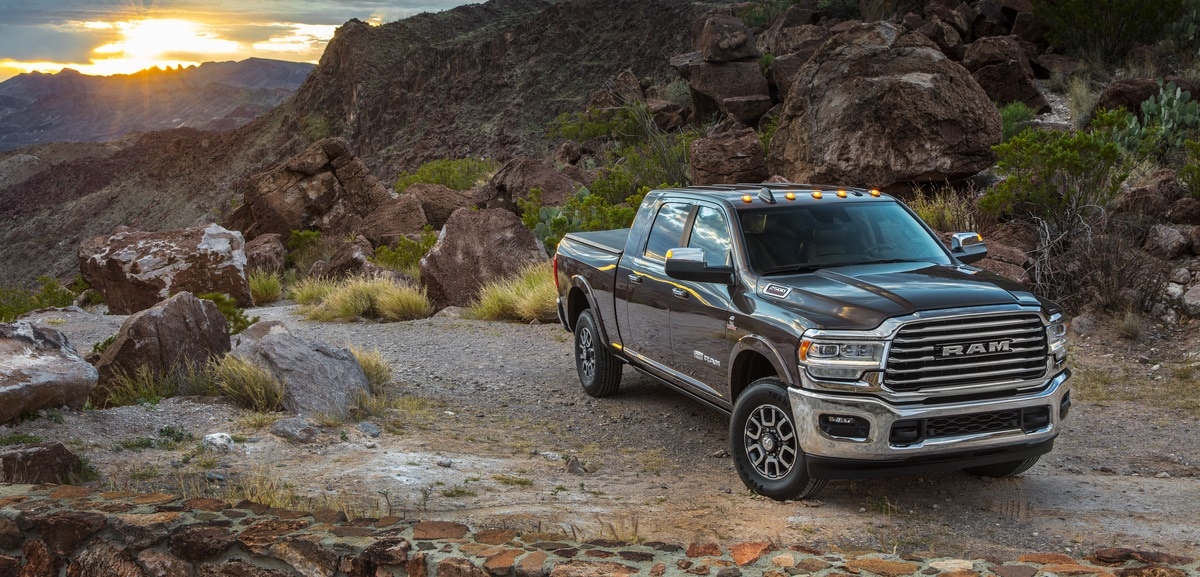 Explore How the New Ram 2500 Stacks Up Against the Competition
If you love the thought of a full-size truck, then you may have come across the Ram 2500 as a suggestion in your search. Indeed, the new Ram 2500 stands out as a proper heavy-duty pickup available for Thornton drivers, with better engine performance, a bigger towing capacity, a generous interior, and a broader lineup available in the Brandon Dodge on Broadway inventory.
With such packaging, it comes as no surprise that the new Ram 2500 always receives consideration from shoppers looking for a new truck. The comparison doesn't hurt and instead reveals where other trucks fall short against competition. Many of our Aurora customers want to see how the new Ram 2500 truck fairs against the competition, such as the Ford F-250 and Chevrolet Silverado 2500.